Latest Updates from Burning Angel (Page 9)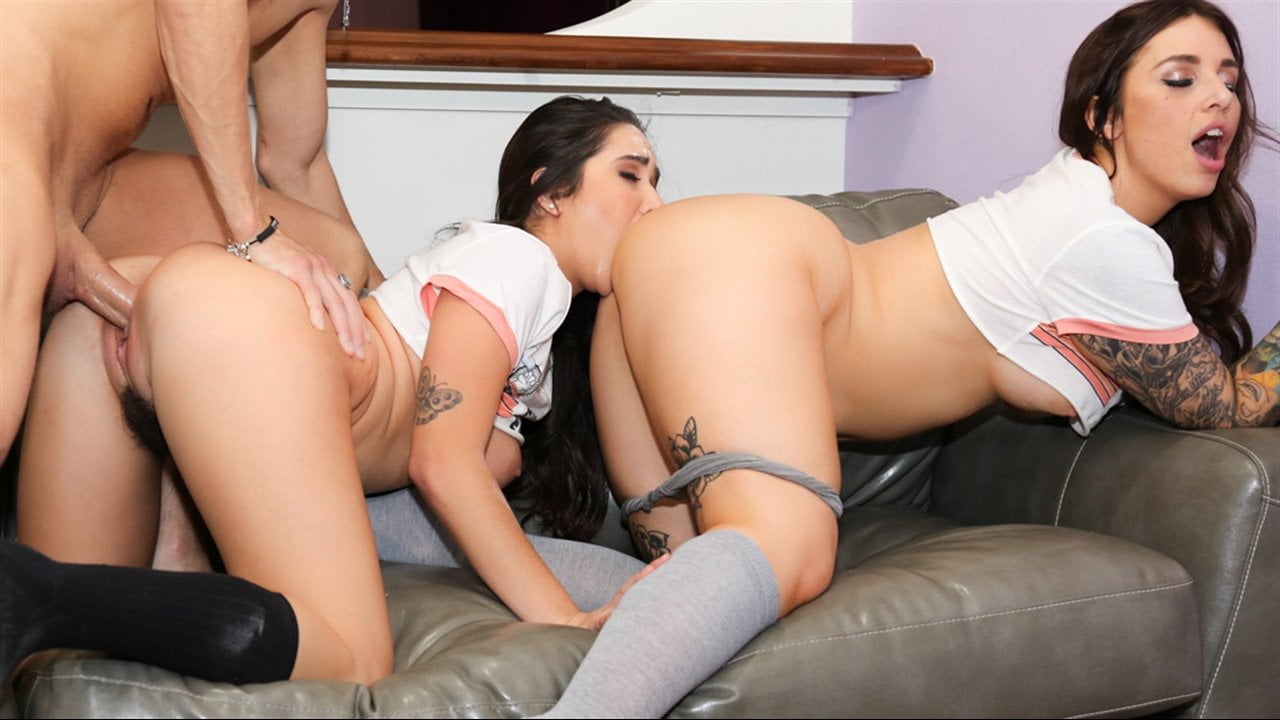 Ivy told her stepsister Karlee that things weren't really working out between her and her boyfriend Xander, so she was going to break up with him that night. Karlee, being such a sweet girl, decided to give her sister a hand in letting him down gently, so she thought to bake him a break-up pie! Xander was surprised to find things weren't going as well as he'd thought, and that Ivy was actually attracted to her stepsis - but so long as he could join in on the fun, he didn't mind getting dumped! Very progressive. I wish all breakups ended in threesomes!
Brenna Sparks gets turned on sharing secrets with her man, wanting to show him exactly what she did with her old bf's dad one day when she walked in on him changing in the bathroom! It was a little awkward but she noticed how big his cock was - she'd never even seen that in porn.. She started going to his house a lot more, having sleepovers, and after being neglected by her boyfriend, she decided that she needed that DILF meat. When he'd nod off, she'd sneak away and fuck his father - they'd do ALL the positions and made her cum SO many times. The way he stretched her little pussy was amazing, and she enjoyed making out with her boyfriend after, the horny little slut!
Carmen's mom left her and her stepsister Honey in the care of Papa Steve Holmes so she could go play a hooker for her and her step-dad's anniversary. She was a bit worried Carmen was acting like a bit of a fucking nerd and hoped Steve could maybe offer a little guidance. Challenge accepted! He happens upon the two horny daughters attempting to build the world's most powerful dildo in their hot pursuit of the ultimate orgasm! Needless to say, they were kind of failing - and when Steve caught them geeking out, he knew exactly what they needed: a real damn dick to share between them. Of course, he was right!