Latest updates featuring Romi Rain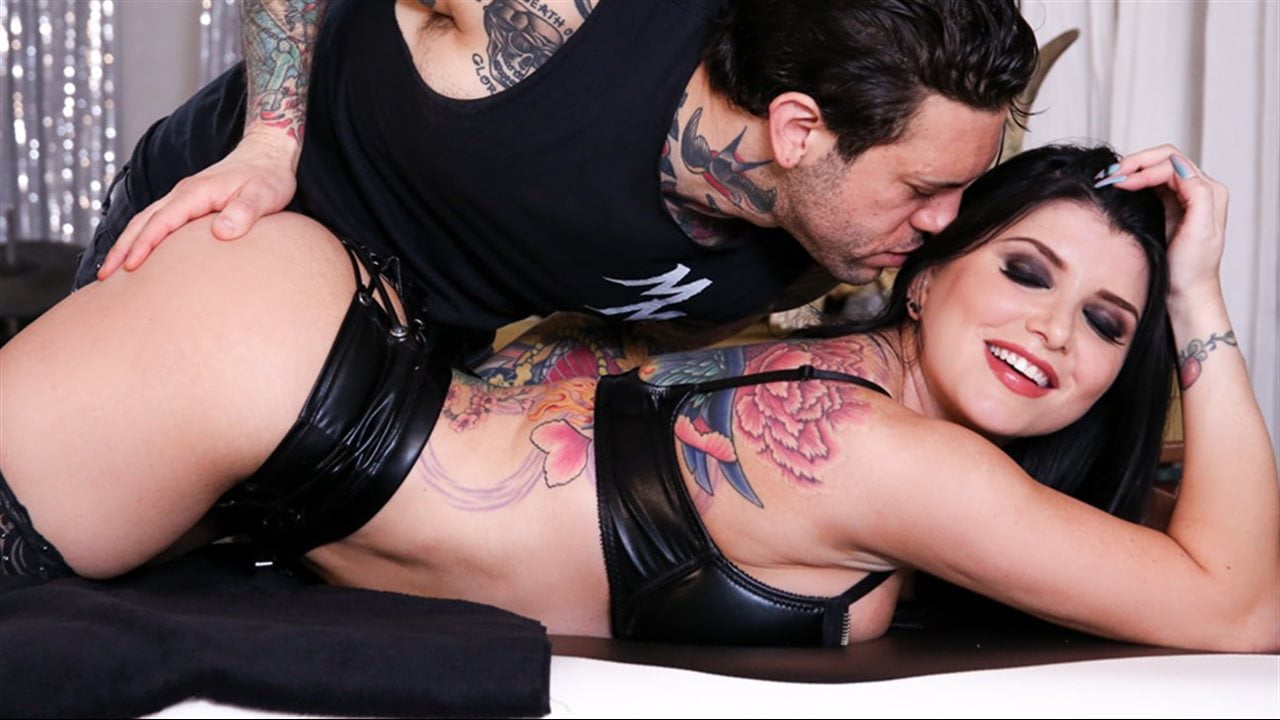 Small Hands was still short on rent and landlord Joanna Angel was only giving him one more day to come up with the rest. Then, like an angel sent from the metal gods above: Romi Rain, legendary lead singer of Toxic Pussy walked through the doors! She had to come inside what really seemed like her kinda place. Small Hands nearly lost it, as he worships the ground she walks on! Romi LOVES going to spas on her days off, but hates LAME fluffy towels and and smelling like flowers. She was certainly at the right place, and ordered the air guitar special! It included Small Hands playing air guitar, and Romi massaging herself, dripping in coconut oil! And then there's all of the sex on the massage table, of course. Her experience was so amazing that she, still drenched in oil and cum, decided to buy the place and keep it open forever! Talk about a happy ending.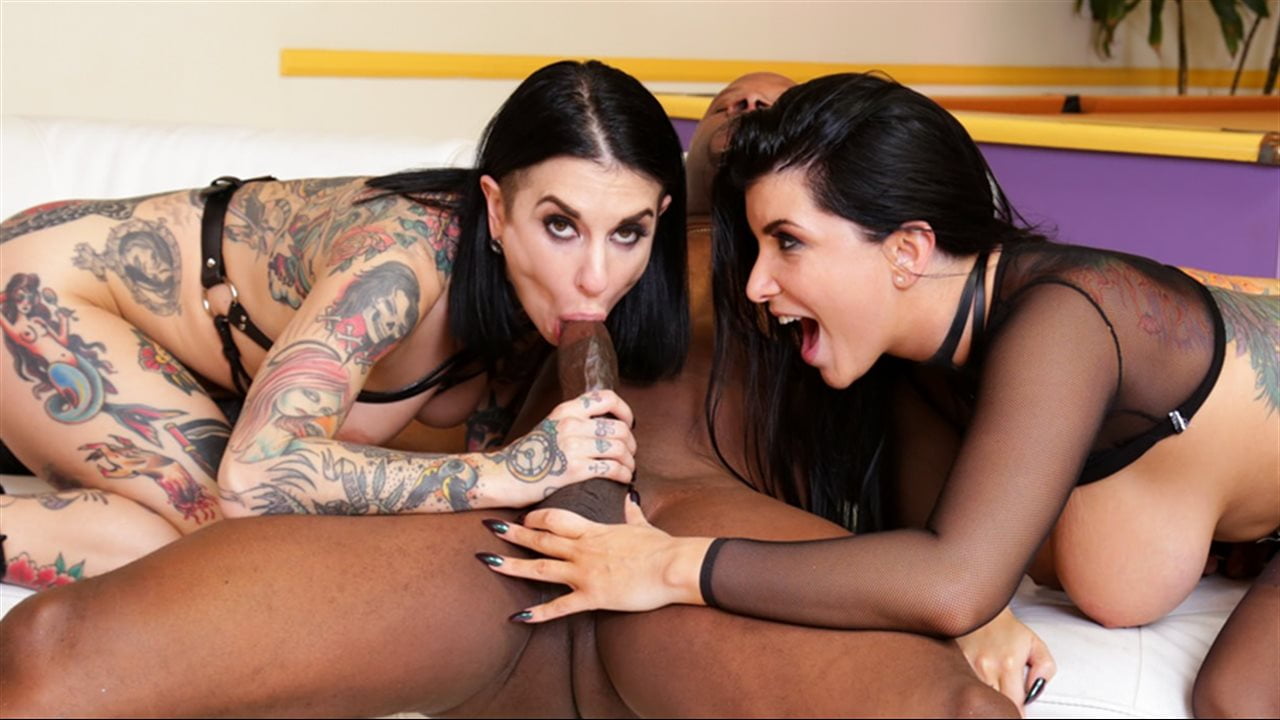 Romi Rain and I got invited to Prince Yahshua's for a private show, but he didn't seem to be enjoying himself. He described his recent heartbreak, and thought two hot goth strippers would make him happy. We're very eager to satisfy and he paid us for the whole hour, so we asked if there was anything ELSE we could do, after using half the time to do ALL his chores because we're sweet and have an excellent work ethic. Prince wasn't getting the hint, so Romi and I let our mouths and pussies do the talking. And by talking I mean sucking and fucking his big, brokenhearted cock and making each other cum!