Latest updates featuring Lucas Frost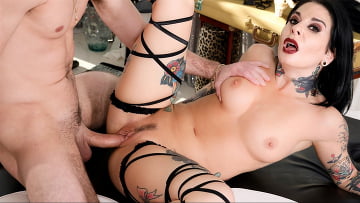 3rd August
- The verified reviewer didn't leave good feedback, even though the sex was great. Owen's officially out of the band AND Metal Massage! While at the sho
p, queen cougar Joanna saw an opportunity to 'help' when the tasty frat boy snack that is Lucas Frost walked in and preferred a lady therapist. She changed into her 'massage clothes' (lingerie... She doesn't know how to give massages!) and while Lucas was curious, he went with it. Once she admitted the truth, she told him there's something else she's been known to be pretty good at, and that is sucking and fucking cock! They put the table and all of the coconut oil to very good use! Who'd have thought you could show up for a massage and then end up massaging the inside of someone's asshole with your dick?! So metal!
...Read More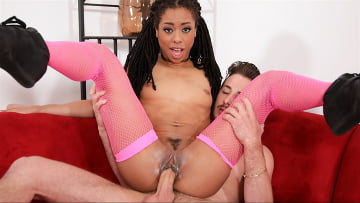 29th May
- I called my friend Kira Noir and invited her and her boyfriend Lucas Frost over to have sex on my new couch. They're too loud when they fuck and it al
ways bothers their prude neighbors, so I insisted they go wild. They're a pretty cute couple and very horny sluts, and could hardly get in the door before someone was getting their ass licked! It was fun to watch and film Kira twerking her oiled up booty at every angle on and off a cock - you know, just to make sure the couch worked! And besides, I think this is really what friends are for- making memories and having giggly orgasms on gently loved couches!
...Read More