Latest updates featuring Lydia Black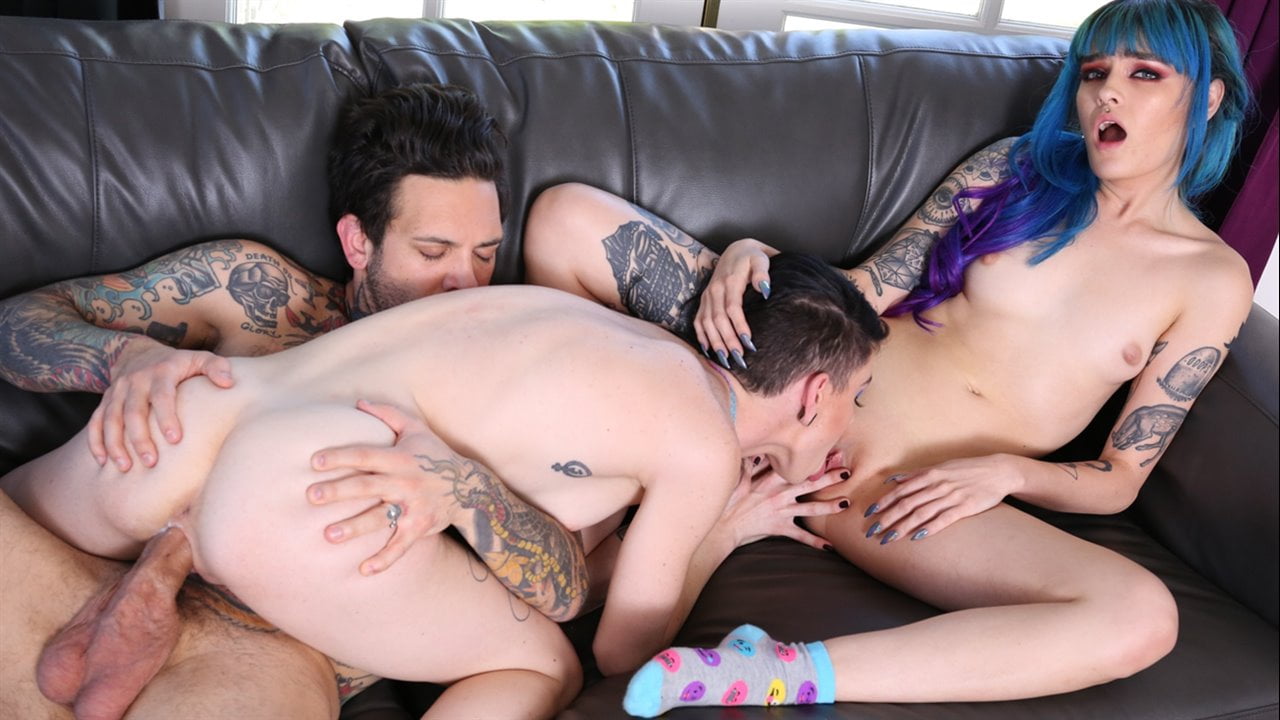 Stepsisters Holly Beth and Lydia Black have always been really close. Getting together for a slumber party, Holly talked about how she watches her hot but kinda weird neighbor who always walks around in a towel working out in front of the window - and that she masturbates to him sometimes. What a little slut! Lydia thought flashing him so he'd get the hint and come over and fuck them would be an excellent idea... and it was! Sharing is caring, so they shared his nice big cock between both of them, and everyone had spectacular orgasms. Small Hands said that next time, they should probably just text him!


We have discovered another girl worthy of performer of the year. This tiny girl is a cock expert. She knows how to 'go there' to create an amazing scene, most girls in porn should take note, this is a PROFESSIONAL performer.Lydia is bound and completely helpless in a custom bondage rig. Her neck is trapped between two bars, so she can not turn her head much at all. Her arms are spread out to custom leather cuffs and legs are kept apart and belted. She is about to survive a most intense face fucking and deepthroating while completely helpless.It doesn't take long to throat her into subspace, after a few minutes Lydia realizes this is no ordinary face fucking, she can handle a mindless dude just jamming his cock in her face over and over and over, but she was not prepared for the finesses the boys of Sexaully Broken bring to the table. There is an art to everything and face fucking is no exception. Soon she is glassy eyes and drooling all over herself, that is how helpless she really is.If you want to see great intense face fucking, with out all the guys yelling and hitting the girl every 4 seconds, then you have found the perfect site for rough sex and bondage. We don't hit or slap or denigrate our models, ever.
We have tiny ALT girl Lydia Black with us today on the pages of Sexually Broken. This tiny ball of sex is amazing at deepthroating and taking hard brutal fucking, she is in the top 5% of all porn girls today!Bound bent at the waist with legs spread, and her pretty mouth hole at the perfect height for a devastating face fucking, little Lydia is in some trouble here. She is going to get cock blasted from both ends. She is going to fight for air all while cumming from the huge cocks fucking her tiny pussy. It a sexual overload and Lydia finally discovers why we call the site Sexually Broken.