Latest updates featuring Rina Ellis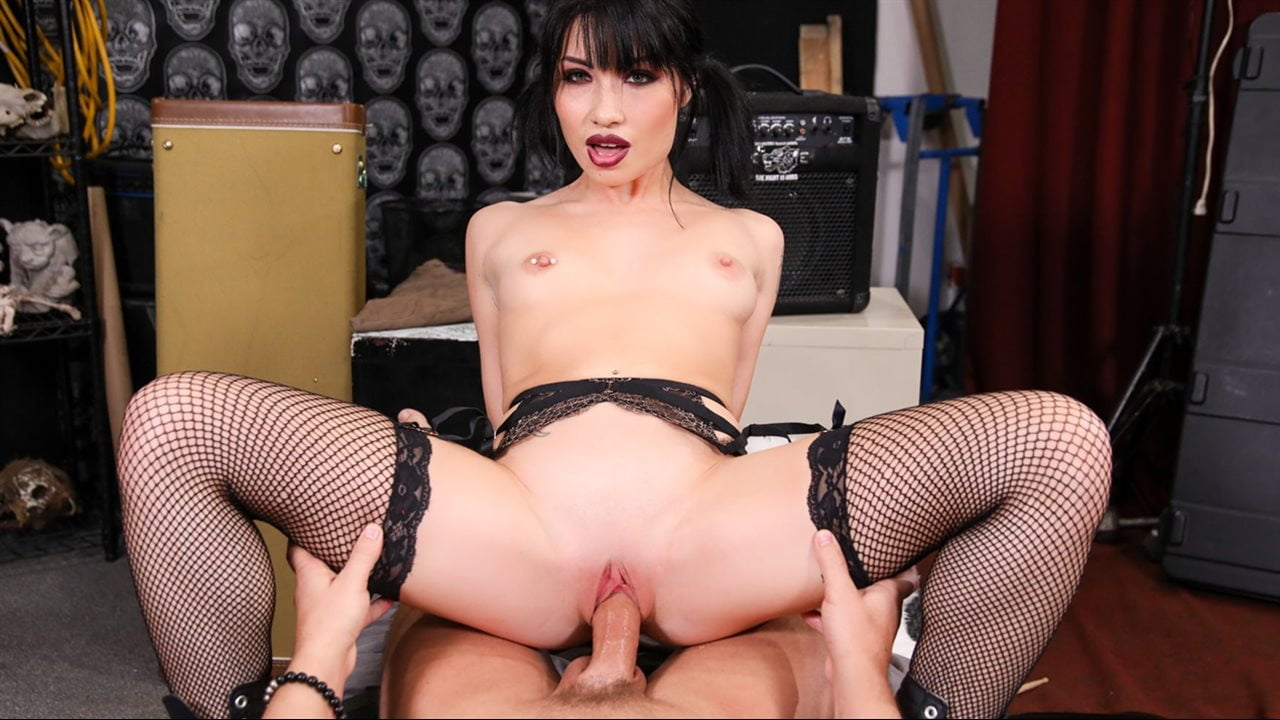 Rockstar Jessy Jones was unwinding backstage when petite pigtailed fangirl Rina Ellis snuck through security and burst in! Excited and nervous, she wanted to show Jessy how he inspired her to play guitar and perform some chords for him. He thought she was good for a beginner but could use some lessons, and he wondered what else she was good at. 'Making sandwiches' was not a suitable answer and he threatened to call security, but she promised she was nonthreatening, turning on her cutie charm, which escalated into the rockstar sex fantasy she always dreamed of very quickly! Proper groupie suck and fuck lessons from her idol- awesome!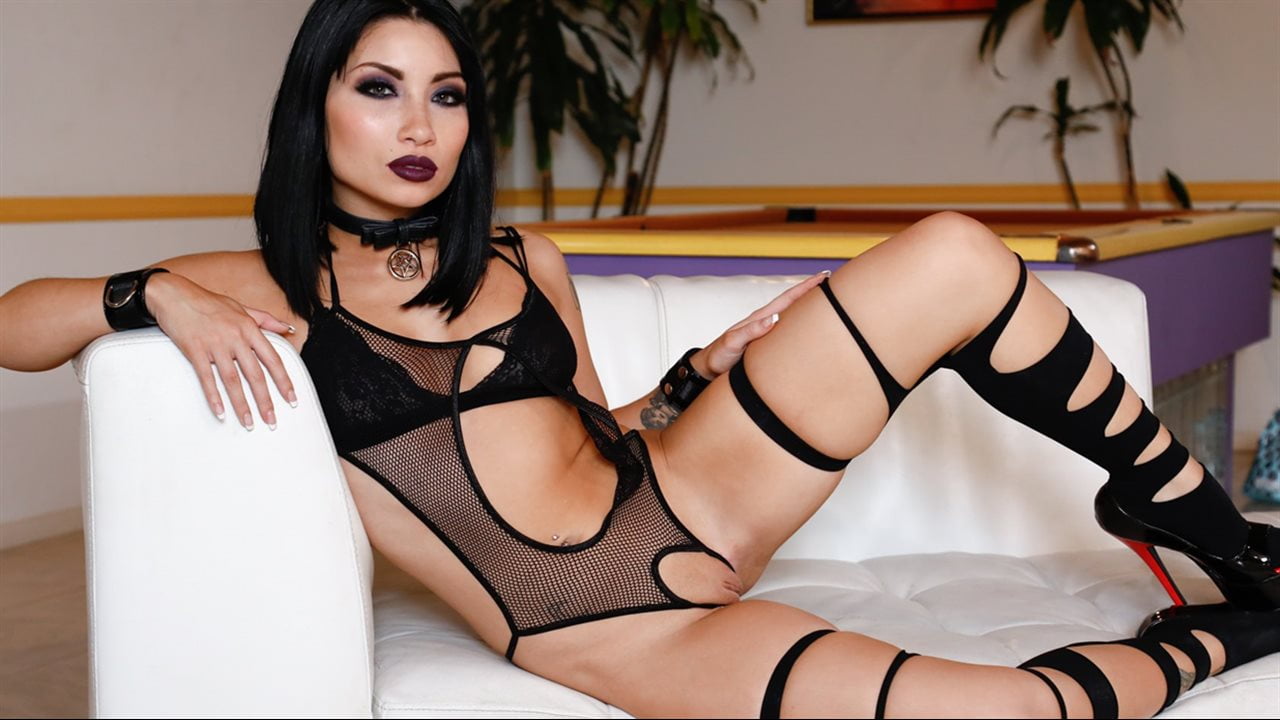 Rina Ellis was lounging in lingerie being a little goth princess making her boyfriend fetch her favorite lucky pair of black panties from the laundry.. But all of her undies are black! After several attempts to find them and failing - Rina noticed her knickers hanging out of her bf's back pocket. Oh- THOSE black panties. It was revealed that her boyfriend has a dirty panty-sniffing fetish and they never went in the wash! While some would find this gross, Rina was turned on! If only she'd known sooner.. communication in relationships is key for the best orgasms possible!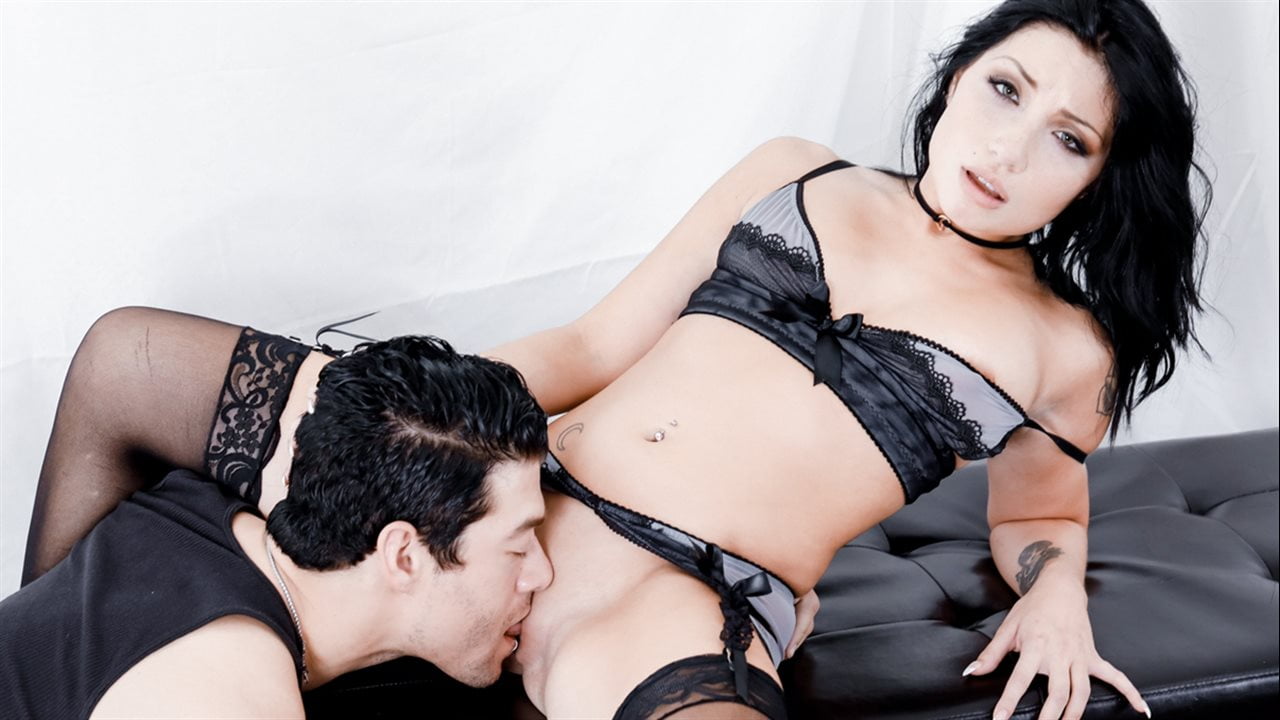 Dressed in sexy sheer lingerie, petite stunner Rina Ellis sways those hips to send a message: fill me with cum! Enter Xander Corvus getting to work right away, fingerbanging and licking her tight pussy readying her for penetration. Wrapping his belt around her neck like a leash, it shows who's in charge as he doggystyle dicks her tingling twat. He takes a break from pounding for Rina to wrap her pretty lips around his man meat, then mounting his stiff rod for a bouncy ride on top before getting flipped into piledriver. Fucked standing up, sideways, or seated- Rina is getting the creampie she desires!