Latest updates featuring Chloe Cherry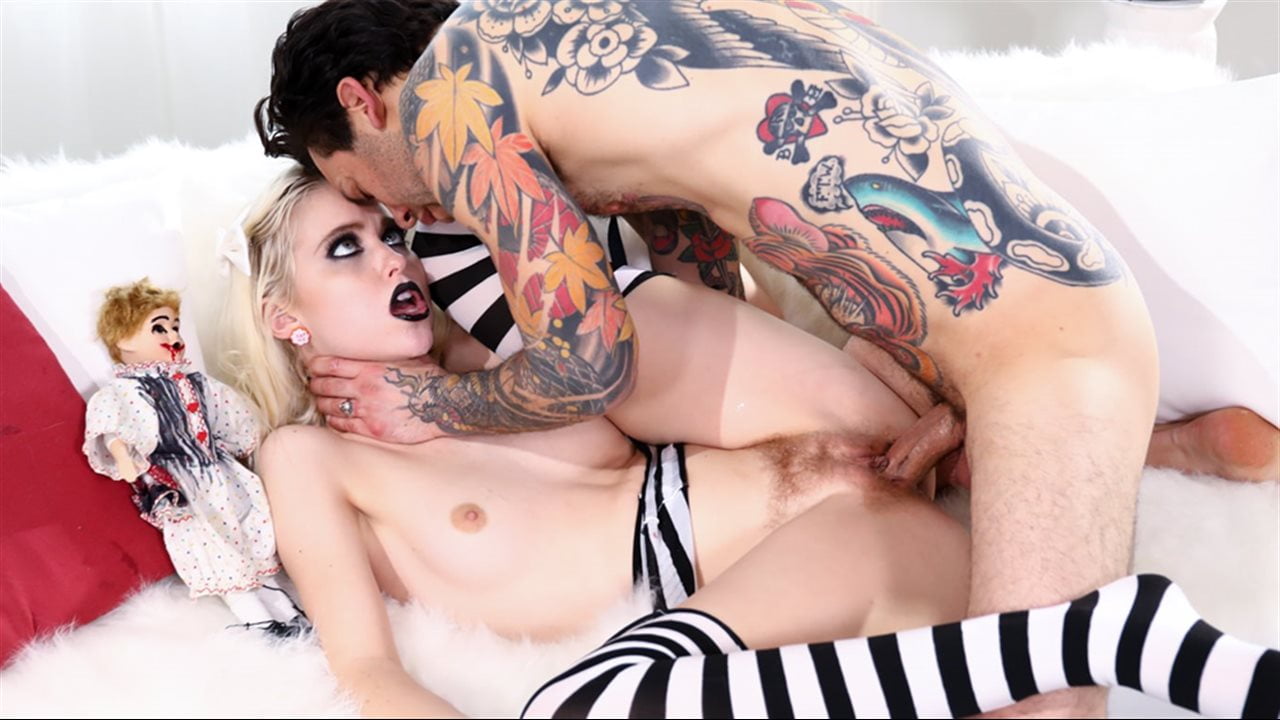 Oh dear! Twisted blonde brat Chloe Cherry was a naughty girl and ruined all her dolls! What's a troublemaker to do? The only thing left to have fun with was her sweet pink twat! Daddy Small Hands was disappointed in her actions, but he would use his big cock in her pretty ass and pussy to correct her misbehavior. It's not really a punishment for a girl who loves to fuck, but she's very sorry for being a bad girl- she is, after all, a very good goth anal whore determined to make her daddy smile. Wanna play with her toys? You'll have to retrieve them from her butt!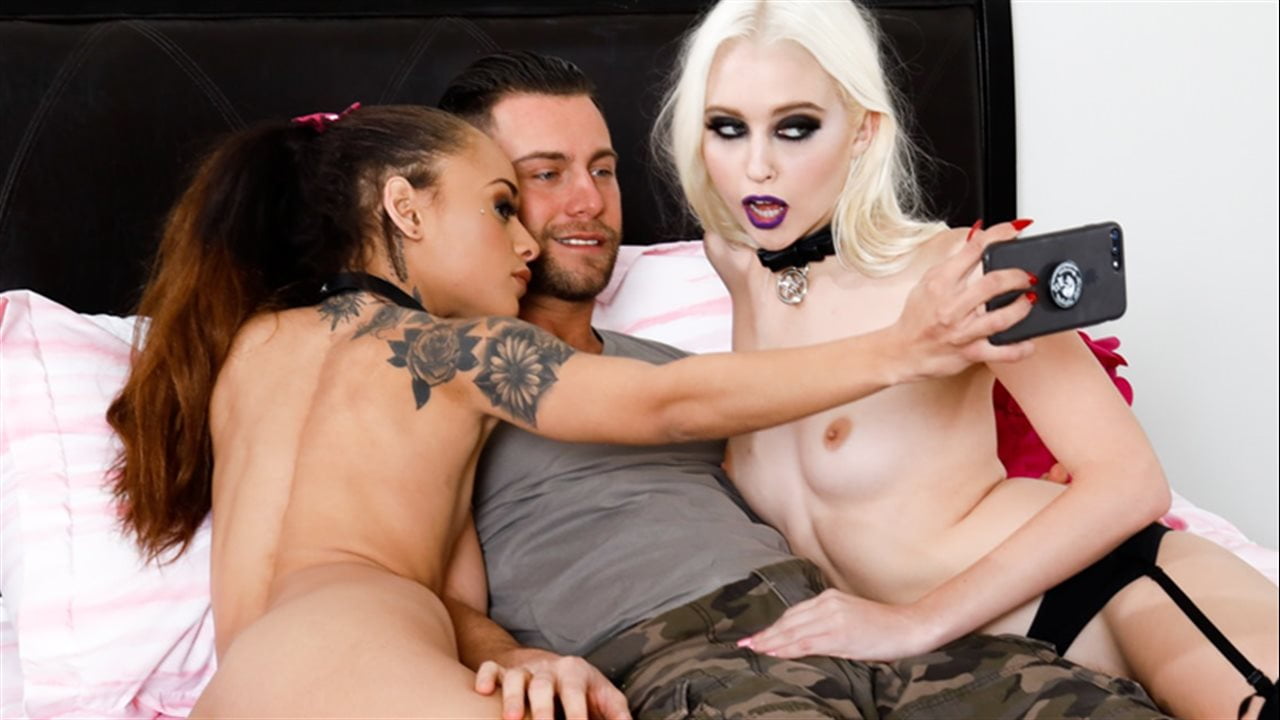 Holly Hendrix and Chloe Cherry were hanging out and her annoying roommate Seth Gamble came in gushing about his girlfriend with cringe-worthy lovey dovey bullshit. When he left to get ready for his woman, he forgot his phone in her room - BIG MISTAKE! Being the brat she is, Holly decided she'd heard enough about his not-even-that-cute lover and enlisted Chloe to go along with a devious plan to break them up! By the time he got out of the shower - it was too late. If he wasn't going to marry the girl of his dreams, at least he could have a threesome and punish-fuck someone in the ass! It was for the best.