Latest 'Fake Tits' updates from Burning Angel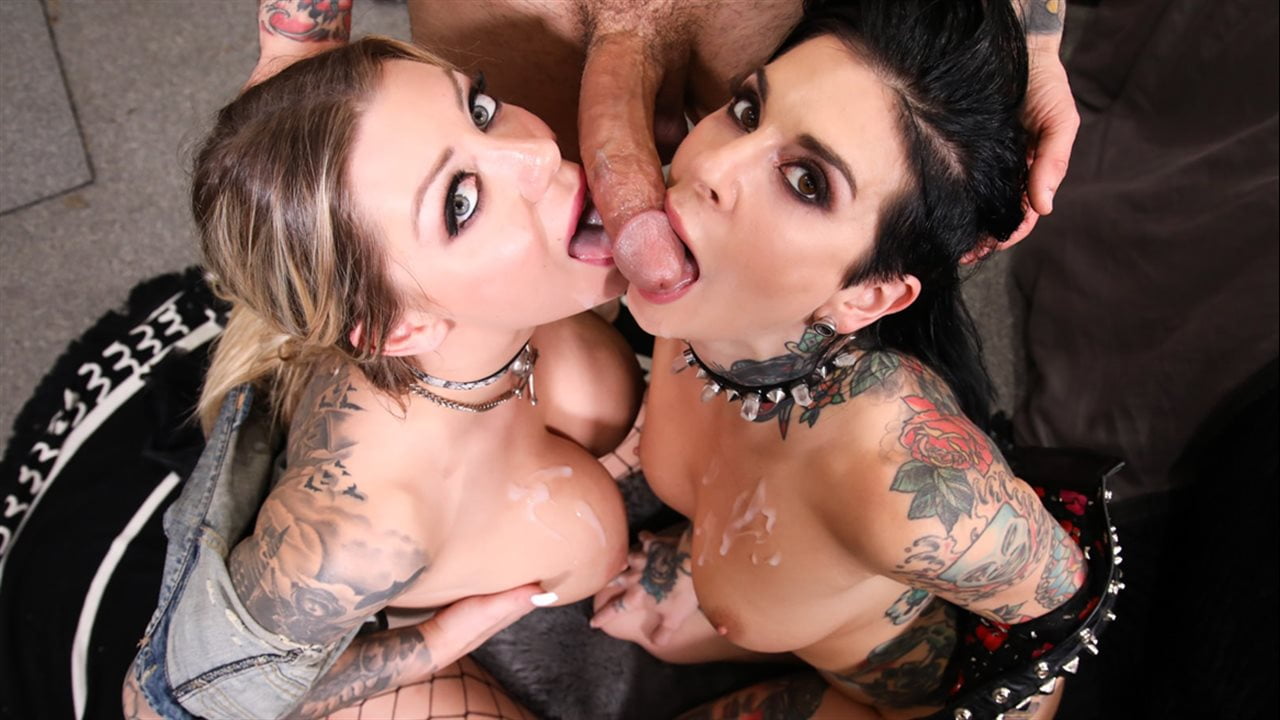 My girlfriend Karma Rx and I snuck backstage just before showtime and locked the door behind us so we could have fun with Small Hands' rockstar cock! I think we scared him a little bit and he was worried about delaying the show, but he's the fucking singer- they can't start without him! And his erection did all the 'singing' necessary to convince him that fucking us was exactly what he should do. Screw finishing vocal warm-ups, he's getting a full body workout inside our groupie slut fangirl pussies instead! Don't worry, you can have him when we're finished sharing his dick and licking his jizz off each other.
Aaliyah Hadid convinced the bouncers to let her back stage to meet her favorite musician. At first she seemed shy, but those thigh high fuck-me boots told another story. Logan normally has strict backstage rules, but sweet and innocent Aaliyah begged not to be thrown out and he agreed to a picture. Just a picture? What about an autograph across her nice big titties, written in cum? Now that's a curious idea. Aaliyah could hardly believe this was happening, and she was gonna make damn sure every second of cock-sucking and fucking her idol was the best sex with a fan ever had! A starfucker is born.
Pink haired vamp Sydnee Vicious loves to be a submissive slut for her man Will Havoc! She does a sexy tease in her kneesocks and black bra and panties to make daddy nice and hard. After a little make out action, daddy warms up her cunt with his mouth, and in return she works her forked tongue on his cock like a fucking cobra, devouring her prey down her throat. She's such a good girl and takes dick like a champ as Will pounds away at her lady wallet, making her big plump titties bounce up and down. Will is such a good daddy to her that he made her cum on his cock so many times, making her shake in silent joy. Only well-behaved sluts get daddy's cum all over their pussy, and Sydnee is on her BEST behavior!