Latest 'Ink Queens' updates from Burning Angel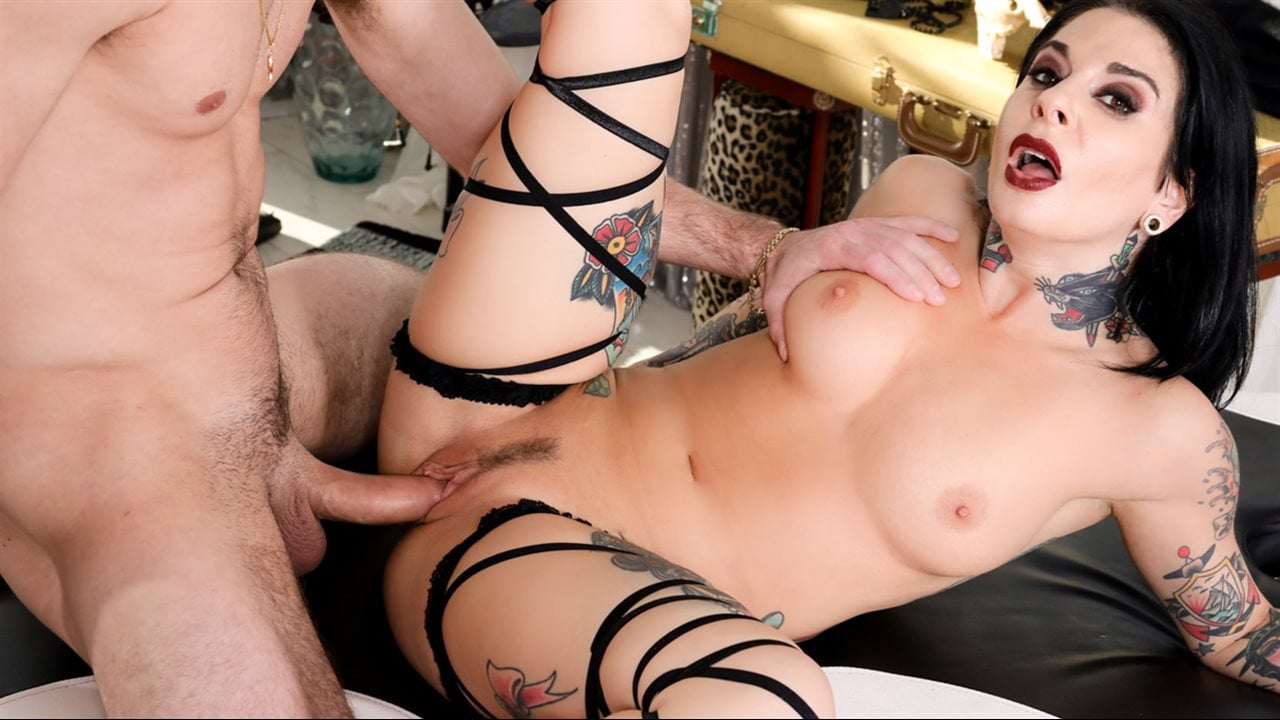 The verified reviewer didn't leave good feedback, even though the sex was great. Owen's officially out of the band AND Metal Massage! While at the shop, queen cougar Joanna saw an opportunity to 'help' when the tasty frat boy snack that is Lucas Frost walked in and preferred a lady therapist. She changed into her 'massage clothes' (lingerie... She doesn't know how to give massages!) and while Lucas was curious, he went with it. Once she admitted the truth, she told him there's something else she's been known to be pretty good at, and that is sucking and fucking cock! They put the table and all of the coconut oil to very good use! Who'd have thought you could show up for a massage and then end up massaging the inside of someone's asshole with your dick?! So metal!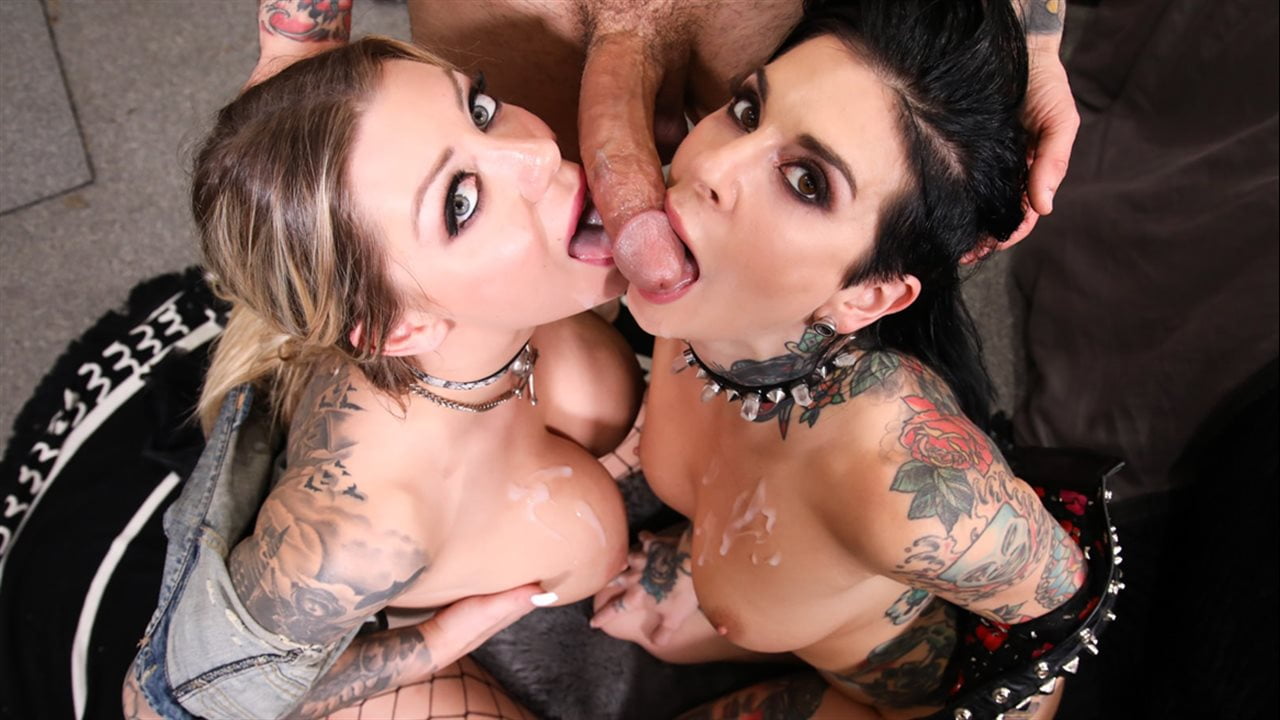 My girlfriend Karma Rx and I snuck backstage just before showtime and locked the door behind us so we could have fun with Small Hands' rockstar cock! I think we scared him a little bit and he was worried about delaying the show, but he's the fucking singer- they can't start without him! And his erection did all the 'singing' necessary to convince him that fucking us was exactly what he should do. Screw finishing vocal warm-ups, he's getting a full body workout inside our groupie slut fangirl pussies instead! Don't worry, you can have him when we're finished sharing his dick and licking his jizz off each other.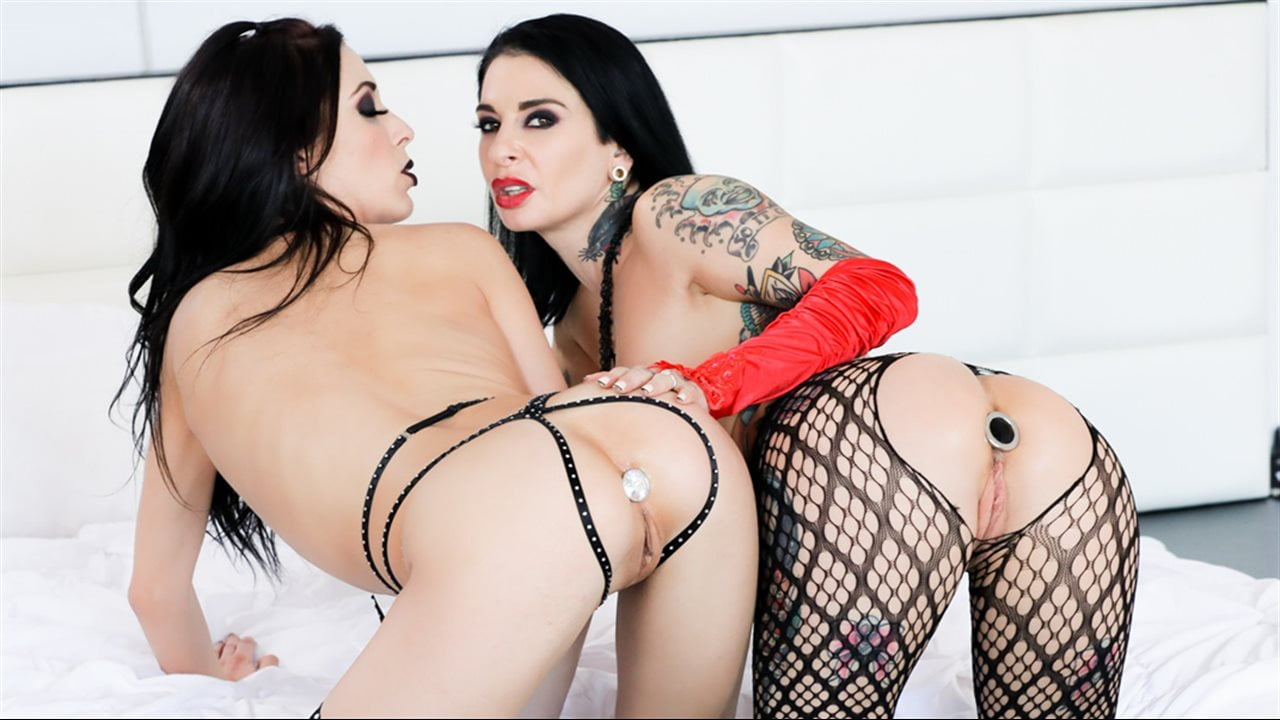 In case you didn't know, I fucking LOVE Aiden Ashley, and having hot lesbian sex with her. We slutty goths got together for playdate and that meant crawling towards each other in skimpy black lingerie, licking cream out of a saucer-like sex kittens, fondling each other and spitting milk all over as we passionately made out! We gave each other's pussies and asses lots of oral attention to make each other cum. We both wore bejeweled butt plugs- Aiden's butthole is so tight and perfect! I loved sitting on her face and fucking her whore holes with a glass dildo.. and my fingers.. and my tongue! I'm a lucky girl.