Latest 'Boy' updates from Burning Angel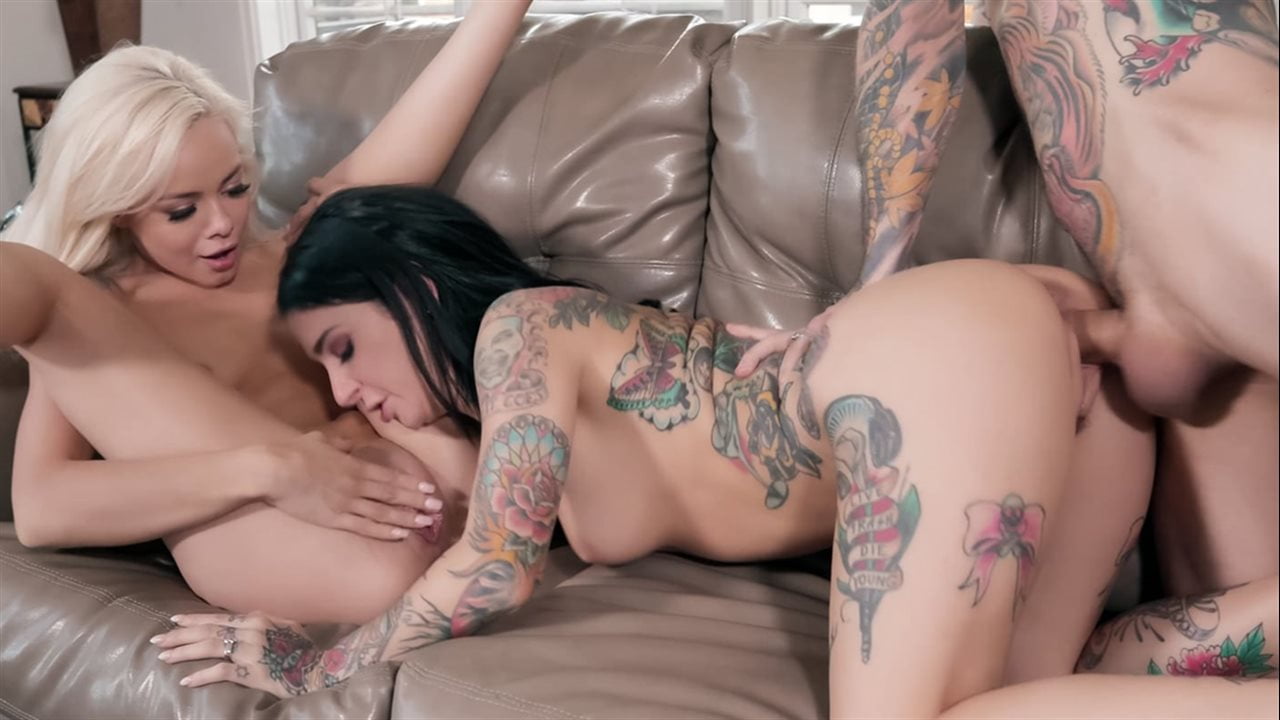 Pressing on with our search for the perfect babysitter, petite princess Elsa Jean arrived for her interview. Even though her ass looked yummy and her body looked fit and fuckable, we still needed to make sure that she was in the proper physical shape to take on the...STRENUOUS duties of 'babysitting'. So we had her hop into a tiny pair of underwear and a little tube top to test some of her physical reactions. After she jumped up and down a few times, stretched her long legs and bounced her plump little ass in our faces we needed to make sure that she could physically keep up with US, so we invited Elsa to join us in our customary family threesome. Elsa was totally up for it, giving us her perfectly perky tits and sweetly shaved snatch to lick, stretch, fuck, finger, and scissor; all the filthy and forbidden things that make her scream and make us cream.
Jessie Lee shakes her wet ass and bouncing, glistening tits. This fishnet-wearing, tatted-up beauty is all oiled-up and waiting for something stiff and sticky to fill her in. And Jessy Jones has JUST the right rock-hard cock that her dick-starved slit's been waiting for. Jessy's going to use that massive and throbbing fuck-stick to blast Jessie's oily holes, and Jessie's going to use her dripping tongue and tight snatch to milk his fat balls. Together, they're gonna make each other scream and spurt like never before.
Ever since moving into her new step-family's house, witchy goth Whitney Wright has really been trying to make it feel like more of a home, so when she was interrupted by her ANNOYING step-brother as she was calling upon the spirits, it just messed everything up. He insisted she tries to summon them indoors, angering her, so she decided to go to sleep instead. Inside her coffin. All properly gothic girls do. In the midst of his whiny tirade, he heard a noise coming from inside- what was she doing in there? Masturbating, duh! When you masturbate inside a coffin, you feel the orgasms of a thousand spirits. It's an amazing sensation. He thinks she's weird, but she challenged him - don't knock it till you try it! If he was her REAL brother, he'd get into the coffin and masturbate with her. And while he isn't, challenge completely fucking accepted!