Latest updates featuring Karma RX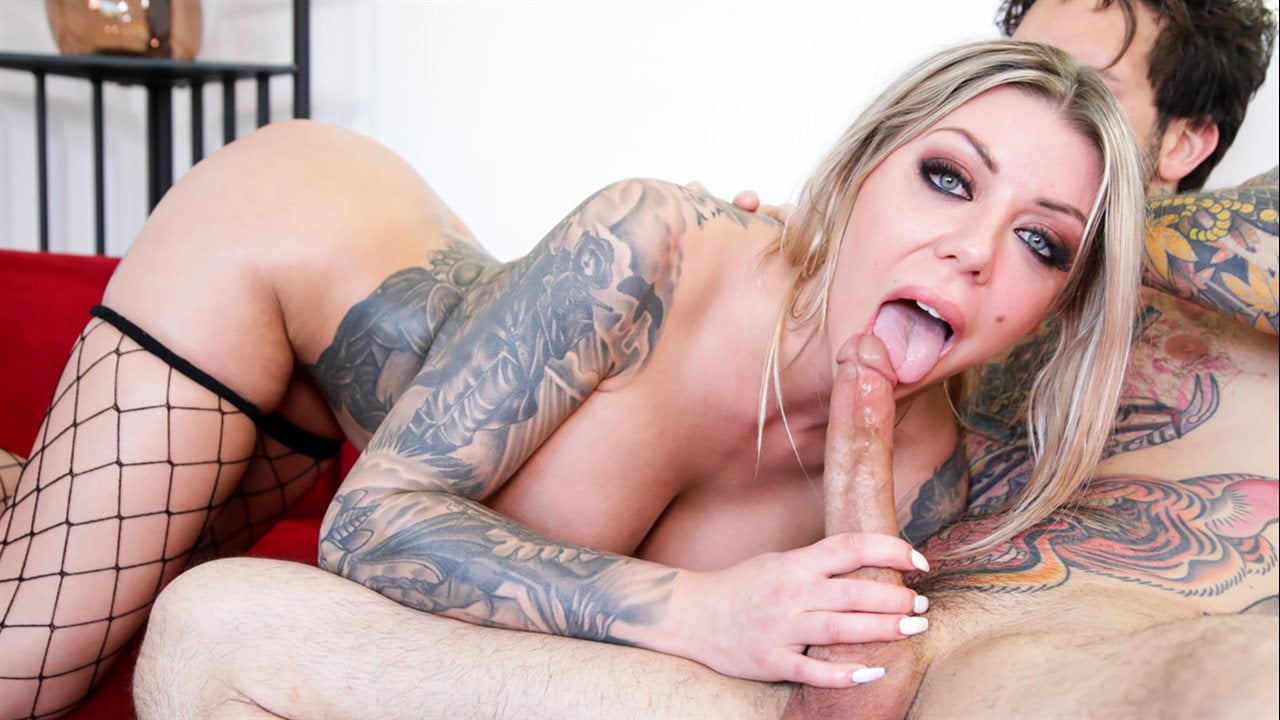 Enjoying the breeze outside, blonde stunner Karma Rx douses her big round titties and ass in coconut oil, sensually massaging it into her skin. She needs to get stuffed hard ASAP and only Small Hands can deliver the deep dicking she desires, and walked in on him completely naked getting right to business. The gentleman went down on his lady before fucking her throat and tossing her onto her back to pummel that pussy, and taking her juicy melons for a spin! Karma earned his sticky jizz all over her boobs by taking her pounding and loving every slick and slippery moment!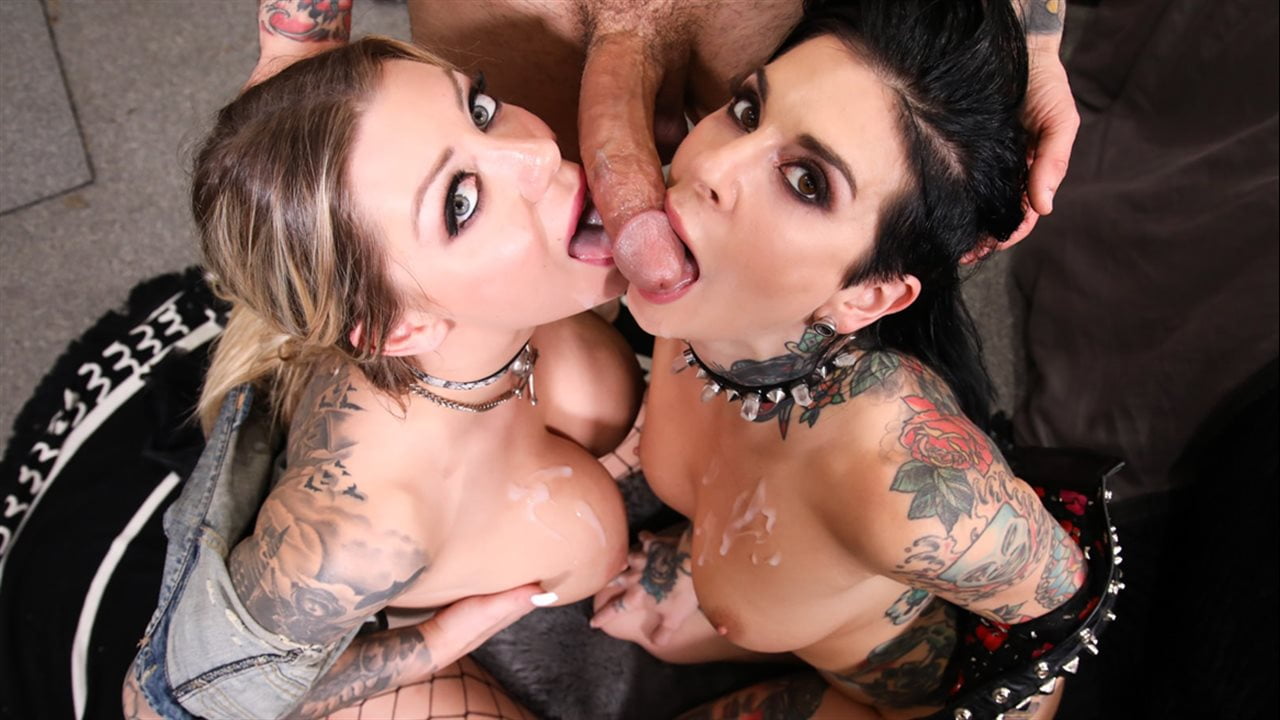 My girlfriend Karma Rx and I snuck backstage just before showtime and locked the door behind us so we could have fun with Small Hands' rockstar cock! I think we scared him a little bit and he was worried about delaying the show, but he's the fucking singer- they can't start without him! And his erection did all the 'singing' necessary to convince him that fucking us was exactly what he should do. Screw finishing vocal warm-ups, he's getting a full body workout inside our groupie slut fangirl pussies instead! Don't worry, you can have him when we're finished sharing his dick and licking his jizz off each other.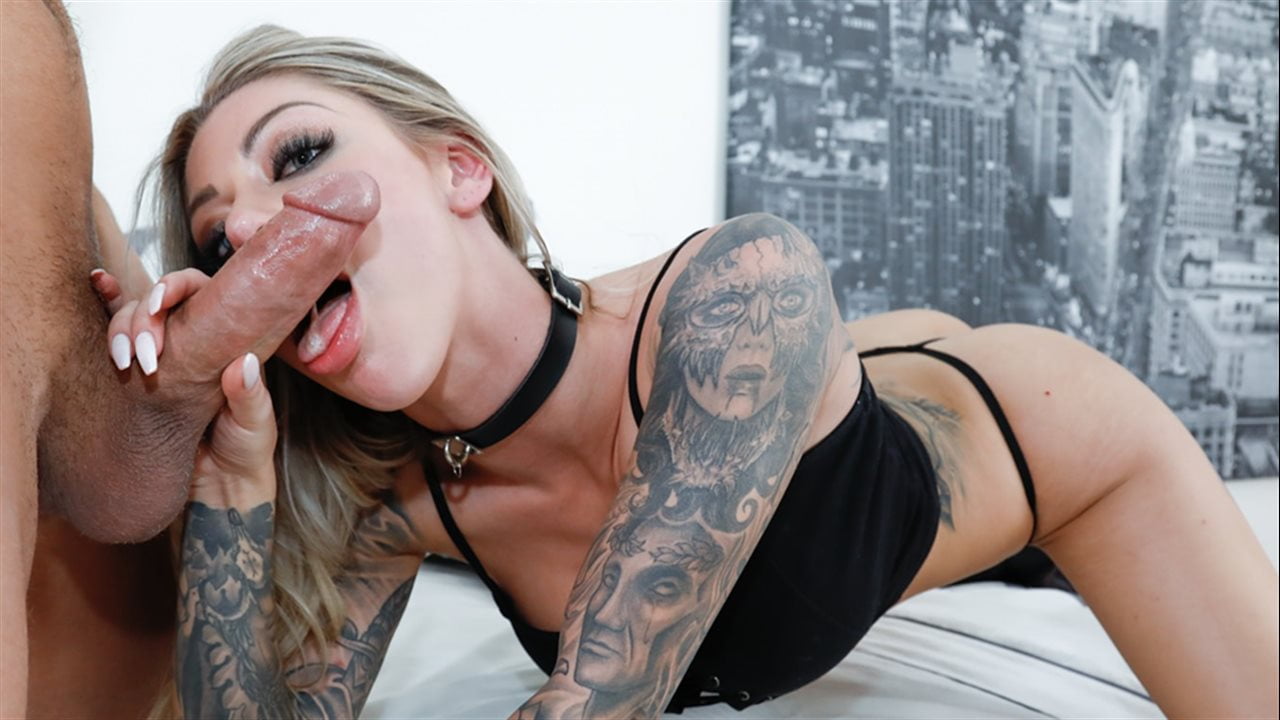 What? What's that? Karma Rx wants what? Cum... cum on her tattoo?! KARMA RX WANTS CUM ON HER TATTOO, thank goodness Xander Corvus heard her or she was going to stand there sexily swaying while begging for jizz and playing with her big titties all night! Gotta give a horny gorgeous blonde everything she wants, like a an upside down throat fuck, romantic piledriving, and a doggystyle pumping. I love watching her funbags bounce as she mounts him in reverse cowgirl simultaneously playing with her pussy! If you ask me, those thigh tattoos make a really nice target to satisfy Karma's fetish!

Scenes from other sites featuring Karma RX