Latest 'Brunette' updates from Burning Angel


While recording her gothic makeup tutorial for subscribers, Cadey Mercury's weirdo stepdad Tommy Pistol showed up dressed in black and wearing makeup! So embarrassing. He just wanted to find a way to bond with his stepdaughter, and when she suggested he could not POSSIBLY be goth because he was nearly a hundred years old - well, he's actually way more goth than her because he's closer to death. You can't argue with that logic! Tommy's sad-dad story, on top of.. kinda pulling off this daddy-vampire look - it gave Cadey some interesting ideas about how best to bond with her father figure!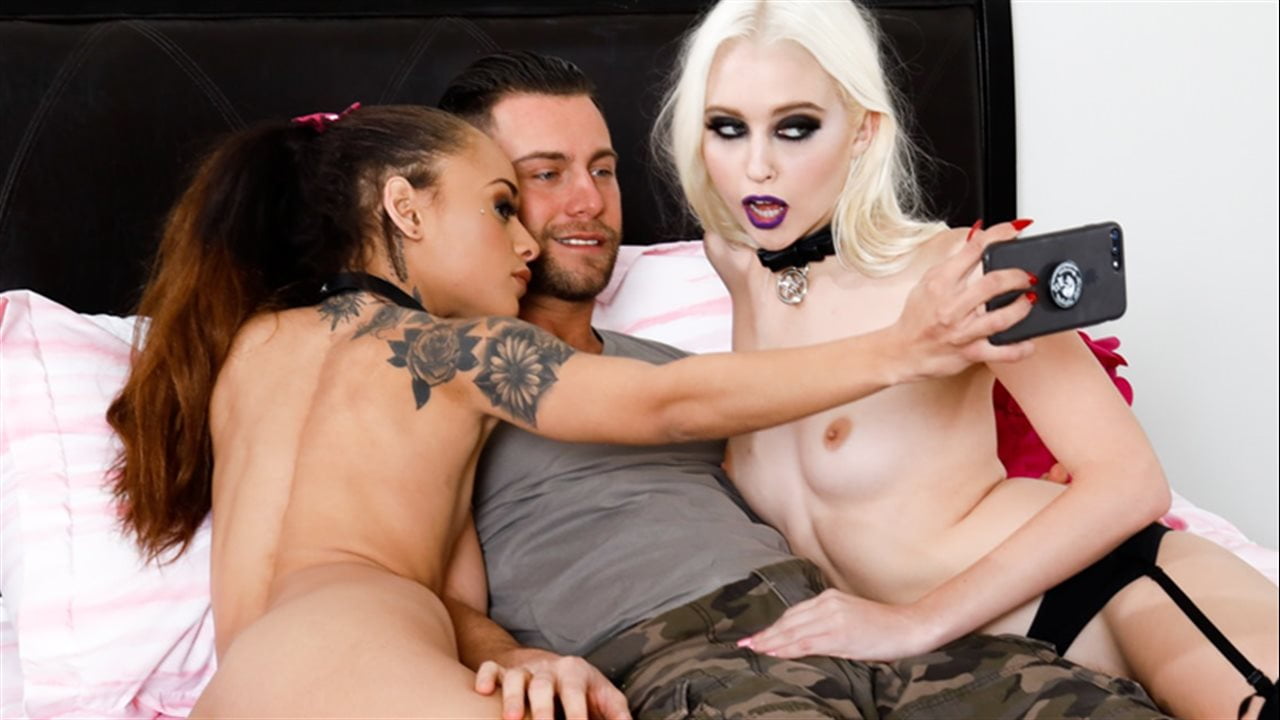 Holly Hendrix and Chloe Cherry were hanging out and her annoying roommate Seth Gamble came in gushing about his girlfriend with cringe-worthy lovey dovey bullshit. When he left to get ready for his woman, he forgot his phone in her room - BIG MISTAKE! Being the brat she is, Holly decided she'd heard enough about his not-even-that-cute lover and enlisted Chloe to go along with a devious plan to break them up! By the time he got out of the shower - it was too late. If he wasn't going to marry the girl of his dreams, at least he could have a threesome and punish-fuck someone in the ass! It was for the best.
Deliciously curvy fantasy stripper Ivy Lebelle showed up to what she thought was a stag party - but it just so happened to be a party of one! She noticed just how nervous he was, so she eased him in to a lapdance with her gorgeous round booty and big tits grinding his cock through his pants. Ivy thought he was rather handsome and was turned on by his shyness, and noticed his stiff erection. What a lucky guy! That's a nice surprise to get the anal fuck of your dreams, covering Ivy's perfect ass with cum when all he signed up for was a lapdance!