Latest Updates from Burning Angel (Page 6)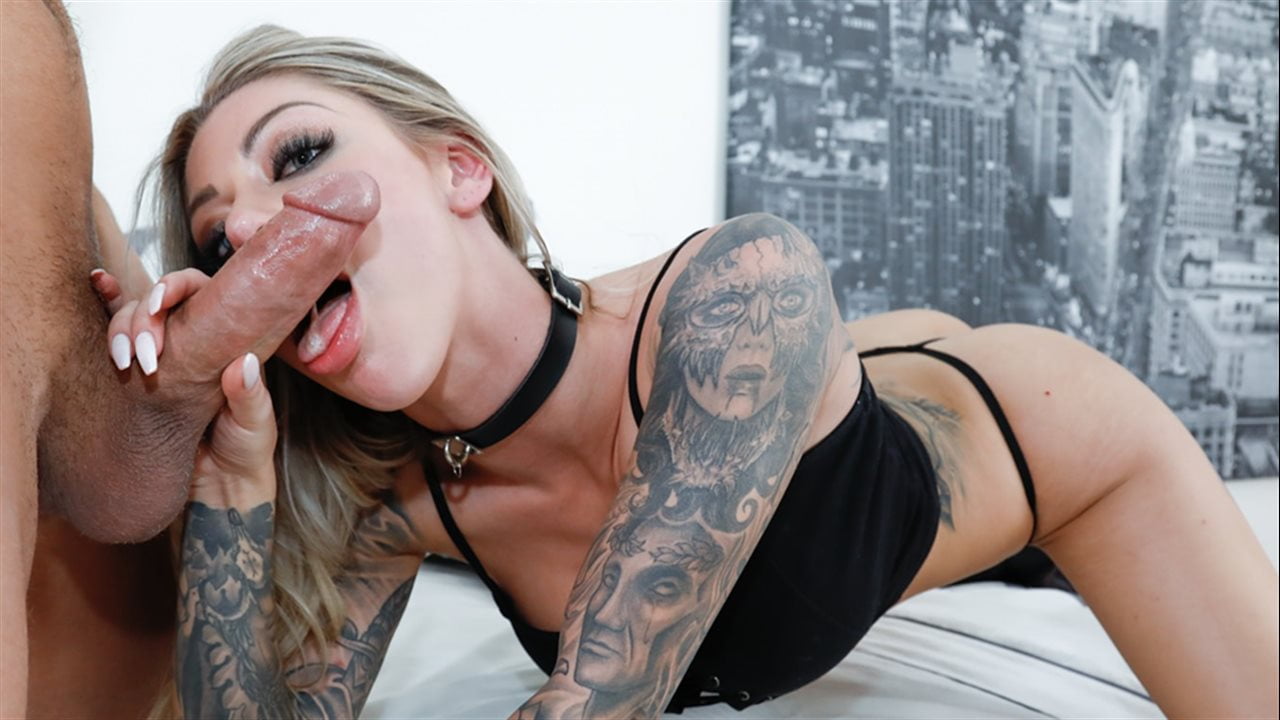 What? What's that? Karma Rx wants what? Cum... cum on her tattoo?! KARMA RX WANTS CUM ON HER TATTOO, thank goodness Xander Corvus heard her or she was going to stand there sexily swaying while begging for jizz and playing with her big titties all night! Gotta give a horny gorgeous blonde everything she wants, like a an upside down throat fuck, romantic piledriving, and a doggystyle pumping. I love watching her funbags bounce as she mounts him in reverse cowgirl simultaneously playing with her pussy! If you ask me, those thigh tattoos make a really nice target to satisfy Karma's fetish!
Haley's witchy mom started a fight with her stepdad Ramon, leaving before he could surprise her with the romantic evening he'd planned! It broke Haley's heart to see him so disappointed, and she became determined to show him a good time. Dressed up in lingerie with a black thong over stockings, the leggy blonde sex kitten dropped a few subtle hints that she was down for some step-dad D. He's a wonderful man and deserved to be happy, so she offered her very comforting pink pussy and anal sex as a gift to cheer him up! Turns out Haley could teach her mother a few things about fucking..
Pouty dollface Holly Beth swayed sexily outside in her pastel candy pink latex dress, flashing her little bum, sending Small Hands a not so subtle hint that she'd like his company. Her excited clit deserved a romantic diddle and makeouts accompanied by a friendly pounding. She loves the feeling of being tossed gently down by her lover and penetrated by his stiff meat, riding him enthusiastically and taking it from behind as her natural tits and round bubble bounce. I love her squeals of orgasmic pleasure as Small Hands pumps away at her twat!